Hi folks! I believe this is a post that many regular readers have been waiting for. At approximately 10 am today, I got a job offer for a full time position, a few days shy of 2 months after landing in Melbourne. This post serves to share some of my insights, learning points and the process of job hunting in Melbourne, which I hope will be useful to others who intend to migrate in time to come.
1. Be prepared to start over.
If you have read other migration to Oz blogs and forums, you've probably heard this before. What it means is this : Job-wise, you need to be prepared to start at entry level again. Right now, you may be a senior officer, an executive, a manager, a CEO, a high flyer -- the truth is, your prior overseas job experiences may not be fully recognized or even relevant to the employers in Australia. Whatever your circumstances, it will be wise to adopt this general mindset during the actual job hunt. I find that it opens more doors to the jobs one can apply for since there are usually more entry level jobs available than middle management jobs (which typically require Australian experience anyway).
Not everyone can accept starting over -- it is a humbling experience indeed. Unless you are super rich, extremely talented in your field (then why are you reading this?) or have no overseas working experience whatsoever, be prepared to cast aside your pride and pre-conceived notions when looking for a job. Depending on the number of applications sent, you should also be prepared for a number of rejections, as sometimes you are simply not what the company is looking for.
Have a slice!
2. Be patient, realistic and have faith.
If you are applying onshore (like I did), make sure you provide your phone number in your resume and remain contactable during working hours. Most online advertisements for full time jobs indicate an application deadline and typically the shortlisting process can take another 1-2 weeks. Factor that in and you are looking at an average 2-3 week wait for the outcome of each application.
If you are applying for a job offshore, be prepared for an even longer wait and a lower chance of success. I didn't try this route but this might work for those migrating with kids and those who are simply too uncomfortable with the notion of migrating without a job at hand. During the job application phase, it is probably a good idea to get a phone plan that allows you to make and receive overseas calls without breaking the bank. S and I have observed that Australians generally prefer to communicate verbally over the phone instead of over email and SMS.
An image of Yarra Valley, an hour's drive away from Melb CBD.
Spend some time exploring your new 'neighbourhood' while you wait!
Statistics from the Australian Immigration states that over 80% of new immigrants find a job within the first 6 months. If you have done your due diligence and put in genuine effort in your applications, then just sit back, relax and enjoy all that Australia has to offer while you wait! Of course, spend your savings wisely in the meantime.
3. Be aware of Hiring 'Seasons' and Trends
Unlike (some) Singaporeans who work all the time throughout the year (including weekends and PH, yes you know who you are), most Australians do have a life and work-life balance. During the job hunt period, you are not likely to get a call or email over weekends and public holidays. There are also periods in the year where the HR processes are significantly slower, such as long holiday periods over Christmas or Easter, where some companies may close for a week or two - so be prepared for a slightly longer wait. On the other hand, holiday seasons do offer more opportunities for casual employment - restaurants and cafes will have an increased number of positions for delivery drivers, wait staff, counter staff and bartenders etc. Casual employment may be a good way to start offsetting your running costs while you are searching for longer-term employment.
Depending on your trade, it will be good to find out beforehand if there are periods in the year where more specific vacancies may be available. For example, if you hope to work in a school (like I did initially), it is good to know that the new school year generally starts at the end of January. This means that many school vacancies may be available in the months of October to December in preparation for the coming school year.
4. Consider other Alternatives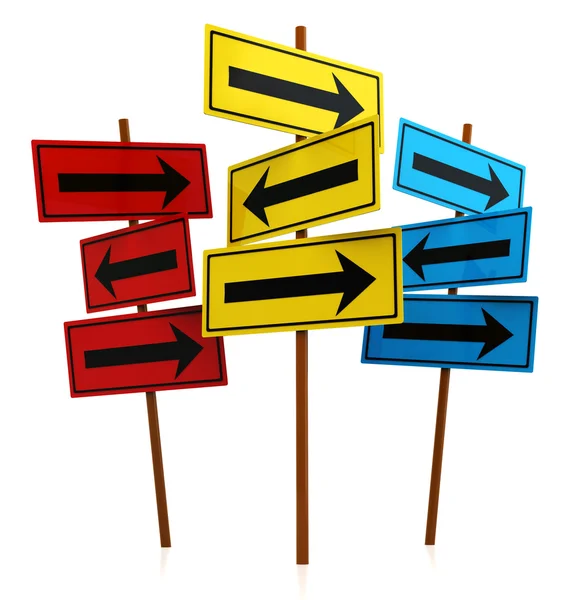 Depending on your circumstances, full time employment may not be the only way or best option for you. One alternative I've mentioned earlier is casual work. Another widely available alternative is part-time employment, which may be a better choice for mothers of young children.
As S has mentioned in this earlier post, the educational qualifications of PRs who are dependents or secondary applicants are not formally recognized by Australia. As such, if you have sufficient savings and are considering a career change, you may also consider doing a certificate or degree in Australia before applying for a job. Australia has numerous government-funded courses for upgrading of skills in general. Some universities/institutes also assist their graduating students with subsequent internships, apprenticeships and job placements.
Anyway, these are just suggestions. Perhaps none of them work for you, for one reason or another. My main point here is this: find solutions, not give excuses. If status quo is not working out, do something about it. I've chosen to share these specific alternatives because these are the ones I considered during my own job hunting period the past 2 months. Helpful readers are more than welcome to suggest other constructive alternatives!
5. Useful websites
Most of them are online job portals. You can also create a job profile using most of these websites for free.
6. Networking in the new community
"It's not what you know, it's who you know." The same is true everywhere, I guess. Although I managed to secure a job on my own, many new friends and acquaintances we have made in Melbourne through family, existing friends, ex-colleagues and church have all contributed greatly to our new life here. Some have offered to pass our resumes to their friends who are hiring, some have kept us in their prayers, some have offered specific advice about employment and many have encouraged us in one way or another. A million heartfelt thanks to this special bunch of people!!
Cultivate a new sense of belonging!
7. Your visa makes a difference
More than half of the job adverts for full time and part-time jobs I have come across typically include a statement such as "only citizens and PRs need apply" or "only candidates with valid unrestricted work rights in Australia will be considered" etc.
Yes, like I've mentioned several times in my pre-migration posts, the type of visa you hold makes a HUGE difference. Permanent Residents are essentially on the same playing field with citizens, whereas temporary residents or offshore applicants looking for sponsorship will face a lot more challenges during the application phase. Its not impossible, though.
8. Technical Tips
The following points may be quite 'DUH' to those who have gone through many interviews and job applications in their lifetimes, but it never hurts to be reminded.. :) I picked up some of these learning points during my time as a HR manager, having gone through countless resumes and sat through many interviews myself.
Your resume/CV should not be longer than 3-4 pages in general. Place the most 'impressive' or important information about yourself on the first page. In Australia, a recent photograph is not required by default, unless specifically requested for. If you need specific help with resume writing, click here.
Click here for some helpful interview tips, if you need them

Higher salaried jobs usually involve applications that require your unique response to the job position's key selection criteria. Respond to each criteria honestly and in good written English. Respond in such a way that helps you stand out from the other candidates (in a good way!)

If called for an interview, read through the key selection criteria and your responses in preparation for the interview. It is likely that most of the interview questions are derivatives of the key selection criteria.

Use more than one job search website. Don't be lazy! Take the effort to create a profile of yourself on some recruitment websites and make your resume available for prospective employers to view. When I was a recruiter, I have actually searched for and found candidates this way for a couple of vacancies.

Most advertisements will indicate where the job is located. Google-map the location before you apply, especially if you are not too familiar with the suburbs yet. Bear in mind that each Australian city is huge and it may not be feasible to travel a long distance (more than 50km?) to work everyday! Don't assume that the job location is always in the CBD area.
9. Response to FAQs
I anticipate some specific questions (especially from kiasu Singaporeans who love to compare) regarding my job offer, so I shall pre-empt my Singaporean readers here. :D
How far is your workplace?

About 8km from home and located in CBD. A good distance to cycle or tram!
Is it a teaching job since you were a teacher in Singapore?

Nope. I decided to apply for an office-based admin job as my first job in Oz.
What is the salary like?

More lucrative than an ex-MOE teacher with 4 years experience and an Honours degree. What more could I ask for?
What are the benefits and entitlements like?

About the same as the average Singaporean I think.
How did you manage to find a full time job in such a short time?

By God's grace and by following my own advice as documented in this rather long post! I truly am looking forward to going back to work this coming Monday after such a long sabbatical. Thanks for reading!
- A