Hello all! So much has happened since our visa grant in September. I've been really busy juggling the administrative and logistical aspects of our big move to Oz these couple of months, while taking a much-needed sabbatical scuba diving in Sabah and Palau. And of course, spending quality time with family and friends, attending several (of our own) farewell gatherings. In some way, the last few months have been more hectic than getting married... =P
Understandably, the hottest topics of discussion during our gatherings with friends centered on our permanent resident visa grant and migration to Oz - I have literally been bombarded with questions ever since. With these questions also come a tirade of "typical Singaporean" notions (and in some cases, misconceptions) about the process, outcomes and benefits of being an Australian PR. Therefore, let me dust the rust off my typing fingers and address some of these issues.
Notion #1: It takes years to migrate/become a PR.
The actual duration of the entire process depends a lot on each individual's circumstances and which visa subclass one is applying for. According to the DIAC website and most expat forums, visa processing can take anywhere between a few weeks (for very straightforward cases) to a few years (eg parent visas). Don't forget that pre-application aspects require time as well - these include IELTS preparation (which can take a couple of months), skills assessment (a few days to several weeks) and possibly state nomination (from a few weeks to a few months). There is no one-size-fits-all timeframe, only general guidelines for each component. If you have been following my posts on migration, you would know that administratively we took about 8 months to get our visa grant.
In my opinion, the most time-consuming aspect prior to application is to develop the correct mindset, tear down your own hang-ups and find answers to the hard questions: Why do you want to leave? Are you prepared to leave your family behind and how do they feel about this (assuming some family members are not going with you)? Are you ready to embrace major change and step outside your comfort zone for an uncertain future? Are you prepared to be labelled as a quitter by your countrymen? How do you envision your future (especially if you have children) before and after your decision to migrate? The list of questions go on. Often, Singaporeans succumb to the status quo because they are unable to overcome these psychological barriers, or delay the thought process until it's too late.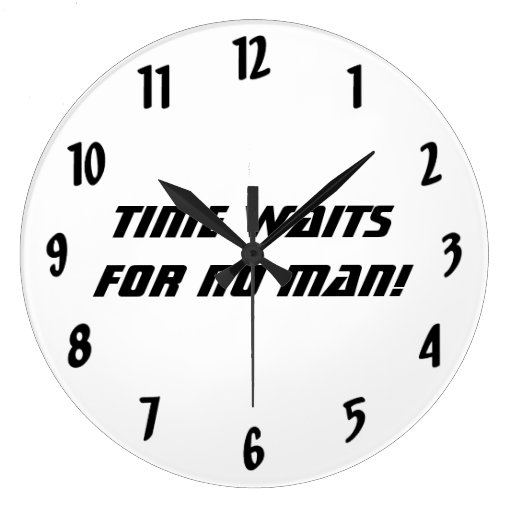 So true.
Notion #2: There are little/no financial benefits to becoming a PR as the taxes are very high.
To address this fairly, one must consider the costs of living in the migrant's country of origin.
For Singaporeans, this is a misconception largely due to lack of knowledge. Even though Singapore is a tax haven, the people face huge income disparity and no minimum wage, experience astronomical housing and car prices, have minimal health benefits and can never hope to be returned their full sum of CPF before they reach the grave. Please tell me again what are the financial benefits of being Singaporean? Don't even get me started on social aspects like overcrowding, preferential treatment to foreigners and NS. In comparison, genuinely developed countries like Australia have a decent minimum wage policy to prevent worker abuse, with taxes used to offset welfare, and medical benefits for all. Of course neither country is perfect - I simply don't understand why (too many) locals have such a frog-in-the-well mentality, irrationally insisting that "Singapore is the best" in every aspect, when it clearly isn't.
Other prominent Singaporean/ex-Singaporean bloggers A Singaporean Son and Limpeh is Foreign Talent have covered this in depth. But the misconceptions persist. See their posts debunking taxation myths here and here.
"You are wrong! Singapore is the best!"
To respond to a good friend's query and on a related note, TRs or temporary residents (or work permit holders) in Australia pay the same amount of taxes as permanent residents but do not get health, education and housing benefits. TRs also need to pay for compulsory private health coverage, a criterion not required of PRs. I am of the personal opinion that TRs who are eligible to apply for permanent residence should do so ASAP if they wish to work and live in Australia long-term. Long-term potential benefits include:
better job security: being able to switch to a better job without fear of being asked to leave Australia

access to a greater range of jobs including those open to PRs but not TRs

access to Medicare, Centrelink benefits and First Home Owners Grant

children born to PRs in Australia will be Australian citizen by birth and are legally able to retain dual citizenship until they are 21 (if your country allows dual citizenship, then of course they can retain it indefinitely)

children born to PRs have access to free public education till Secondary level

able to return to country of origin anytime should circumstances change - the visa will simply lapse after 5 years if not renewed

Able to access medical benefits in Australia as and when required, even if you are based in Singapore
We have
previously done a comparison
of whether one should head over with a work permit (one of the TRs) or PR. That post was written from the angle of someone who wants to become a PR eventually. But even if you don't intend to settle in Oz
for the rest of your life
, there are benefits to becoming PRs even for the medium term, say 5-15 years.
Notion #3: It is very expensive to have/raise a child in Australia compared to Singapore.
Total misconception for the childbirth aspect. I refer to you to this succinct post by asingaporeanson whose daughter was born in Perth. In his post, he has listed the total costs of the consultations and delivery of his daughter under Australia's public healthcare. If you scroll down to read his reader's comments, you will also come across Singaporean commenters who mentioned the costs of delivering a child in Singapore. Do the math!
Australia Medicare vs Singapore Medisave. I'll do a detailed comparison in the future...
After childbirth, basic healthcare for the mother and child will continue to be covered under Medicare. Given the increase in living costs in Singapore, I'm guessing other basic necessities like food and clothing for the child will cost similarly in both countries - perhaps some readers with kids could enlighten me on this? As for the additional costs involved in raising the child, I'm guessing it all depends on the expectations of the parents. Does your child need the best of everything? Does your child require you to queue overnight and volunteer just for him to go to the best kindergarten and schools? Does your child need piano lessons, endless tuition and enrichment programmes to get a head start in life?
As an ex-teacher who is a little too familiar with the elitist and extremely competitive nature of the Singaporean education system, I would deem the egalitarian culture in Australia more healthy and mentally sound for the future generations.
Usual readers of ours will know that both S and I do not intend to have kids. However, if we do change our mind in the future, we will definitely want our children to be born in Australia. Given a choice, we cannot (on good conscience) subject our children to the detrimental education system that we have personally experienced first-hand.
Notion #4: One cannot be an Australian PR indefinitely.
For subclass 189 (and 190), visa holders are allowed to remain in Australia indefinitely. However, travel into and out of Australia is only without restriction for the first 5 years. After 5 years, the visa holder must apply for a Return Resident Visa (subclass 155) in order to remain as a permanent resident with unrestricted travel rights. In order to be eligible to apply for the RRV, a PR needs to fulfill the residency criteria of being physically in Australia for 2 out of 5 years prior to application. Other details for subclass 155 can be found here.
For migrants who are citizens of countries allowing dual citizenship, the issue of restricted travel after 5 years can be easily resolved by applying for Australian citizenship when one is eligible to do so. Such migrants will be able to have the best of both worlds and enjoy citizenship privileges (as well as having to fulfil obligations...) of both countries.
Singaporean migrants will have more complex decisions to make in order to retain Australian PR indefinitely because Singapore does not allow dual citizenship. This leaves migrants like us with 2 options - (1) to apply for RRV after every 5 years or so ensuring that we fulfill the residency criteria and remain as Singapore citizens or (2) to apply for Australian citizenship and renounce Singapore citizenship eventually. The second path is more straightforward. Some Singaporeans have the impression that once you renounce your Singaporean citizenship, you cannot return to Singapore. That is ridiculous and so not true. You can come back as a tourist or even to work as an expat! If you have renounced your citizenship, you can even become a Singapore citizen again in future (after going through the same process as everyone else). Just be sure to have on hand the amount of CPF money you drew out, plus interest owed to "yourself". Yeah, you have to return it to CPF, and we have heard of people who did (ex SPRs or citizens have to do this as a condition to re-apply for their Singapore Permanent Residency status)
Ex-Singaporeans working as expats earn more than Singaporeans in Singapore. Talk about irony.
For concerned readers and friends who have spoken with/written to me because they are inclined towards the first path (referring to those with family or close ties to Singapore), you have indeed chosen a more difficult path because this option means you need to juggle all your commitments and manage your time between both countries. Personally I am not picking this option but if I were, I would stay up-to-date with the residency criteria and ensure that I am continuously eligible to apply for the RRV until I am no longer able to travel. Having said that, eligibility to apply for RRV does not guarantee that it would be granted - this means you must be prepared for the worst case scenario of returning to Singapore eventually, should Australia make significant changes to its immigration policies concerning return residents.
S is still managing the comments regularly, so feel free to insert your constructive opinion, ask a question or answer the questions I posted!
A special note of thanks to the 400++ daily readers who have been encouraging us behind the scenes and reading our blog, though our posts have been few and far between in this busy transition period. Hopefully there will be more time to blog once we have settled down in our new life Down Under. Anyway i
t's the final countdown!
We will be landing in Melbourne in less than a week's time. Stay tuned for the next major chapter in our migration journey!
- A