Hi readers, some of you may be wondering what happened to us since we have not blogged for some time. No, thankfully we have not been moderated by MDA (yet) after my post on the haze went viral 2 weeks ago. We have just been holidaying overseas since I left my job in end June! :)
Many readers who have visited our blog have left several positive comments so far. Thanks for reading and for all your encouragement! If you are a new reader interested in migrating to Oz, you may want to start reading from the beginning of our journey here.
In this post, I will attempt to answer a common question on migration / applying to be an Australian PR: Should you choose Subclass 189 or 190?
My 'usual' disclaimer at this point: the following information presented here is based on my own research/experience on the 2 subclasses. The info provided is by no means exhaustive. Please read with discretion!
Subclass 189 or 190? Does it make a difference?
What's the difference?
Subclass 189 is known as the Skilled Independent Visa and Subclass 190 is known as the Skilled Nominated Visa. As the name suggests, both require the primary visa applicant to offer a skill/occupation that is in high demand in Australia. The table below summarizes the main differences:
For skilled workers not nominated by any employer, state, territory or family member. It essentially means applicants are migrating independently based on the primary applicant's own merit and offered skill.

For skilled workers nominated by a state or territory

Can work and live anywhere in Australia upon granting of visa

Needs applicant to apply directly to the state for a nomination before/immediately after submitting an EOI

Keep the state/territory updated of any changes in circumstances, as well as complete all surveys and provide information as and when required

Application to respective State for nomination is FOC.

Same costs

as Subclass 189 for lodgement

Cut-off of 60 points required for completed EOI to be submitted via Skillselect (provided occupation ceiling is not reached)

Cut-off of 55 points (essentially) as a successful state nomination grants the applicant an additional 5 points




Priority 4 – up to 8 weeks for assigning of Case Officer and up to 12 months for granting of visa

Priority 3 – up to 6 weeks for assigning of case officer and up to 6 months for granting of visa (excluding wait time for successful outcome for state nomination which will depend on the individual state)

Must offer a skill/occupation on the main SOL

Must offer a skill/occupation on the individual State's SOL

At least competent (score of 6.0 for each component of IELTS) to be eligible

Same as Subclass 189 for some occupations. More stringent IELTS scores are required for certain state nominated occupations

Work Experience as a pre-requisite

No, if not claiming points for work experience

Usually required. Number of years of experience required depends on offered skill and individual state requirements
If you are wondering what else the 2 subclasses have in common: when granted, both visas are valid for 5 years and holders of the visas are considered Australian Permanent Residents. Family members can be added in the application of both visa types (family members will be known as secondary applicants). The benefits of being a PR (Medicare, domestic rates for further studies etc) apply to visa holders of both subclasses as well.
Why should you choose Subclass 189?
You are free to travel, live and work anywhere in Australia (and New Zealand to some extent) with no restriction and no post-grant obligations after it is granted. Some forummers call it the 'no strings attached' visa ;P which makes it more value-for-money, since both the 189 and 190 costs the same upon lodgement

The requirements for English Language ability and work experience can be significantly more stringent for certain state-nominated occupations. For example, to be nominated by Victoria as an Accountant, the minimum IELTS requirement is 7.0 for each band and 3 years managerial experience in a large international firm.

For 190 you are required to apply for nomination directly to the respective State. An outcome for this may take an additional 2 to 3 months.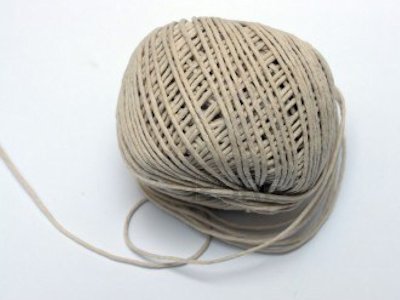 Subclass 189 = no strings attached?
Why should you choose Subclass 190?
If you really need the additional 5 points that comes with a successful state nomination

This is the only viable option if your skill/occupation is not on the main SOL but on the State's SOL. For links to the individual State websites refer to here. Of course you can also check out the employer nomination route (though most of the time foreigners will only be granted the temporary work visa 457, not the permanent visa 187)

If the state accepts your application and nominates you, then you will definitely get an invite to lodge your PR (after you submit your EOI and your state department communicates with DIAC). For 189 you may have to wait some time before you are

invited

The processing time for 190 is generally faster than 189 as it is of a higher priority. I'm not sure if this makes a real difference at present, because DIAC is processing the 189 in 2 - 4 months on average in 2013 so far
Can you express interest (ie submit an EOI) for both subclasses?
YES! When you submit an EOI there is a page where you can 'tick' the subclass you are submitting an expression of interest for. On that page you can check both boxes (and other visa subclasses that you are interested/eligible for). Submitting an EOI is FOC anyway.
There is no 'better' option - it really depends on your circumstances.
Which is better for you?
After reading all of the above, you should have made up your mind by now, based on your own circumstances. If you haven't, you are likely to be eligible for both, in which case you can (and probably should) submit an EOI for both subclasses, and see which one gets you an invite first.
The next step would be to go for your medical clearance, which I've covered in Chapter 7.
- A