Readers who have surfed directly to this page and missed the overview and earlier chapters may want to start here instead.
Most average Singaporeans who have done fairly well for GCE 'O' Level English Paper or GCE 'A' Level General Paper will probably wonder why you need to take an English Test to prove your competency in the English language. After all, you use it every day when you interact with people, be it in conversations, emails or on social media. Surely, this means you are competent?
Guess what, you still need to prove it - and Australia uses the International English Language Test System (IELTS) as an international benchmark for this purpose.
(There is another English test system they accept known as the Occupational English Test (OET) but I couldn't find a decent test centre in Singapore so I didn't bother.)
To put it simply, it's an English Test. You can choose between 2 types:
General Training

(as the name suggests, this is the test used for general migration purposes and it is the easier paper)

Academic

(this is more difficult and is usually required for professionals or as an entry requirement into some Aussie Universities)
The whole test consists of 4 components and they are tested in the following order:
| | | |
| --- | --- | --- |
| | | |
| | | An approximately 50 minute listening exam. It is similar to Listening Comprehension except that you only get to listen to the tape once. Answers to be filled into an Optical Answer Sheet. |
| | | A one-hour paper, taken immediately after the Listening component. The idea is similar to the Comprehension papers we used to do at GCE 'O' level, only it is way easier because the final answers given are either True/False/No info, some sort of Multiple Choice or fill-in-the-blanks. Answers also to be filled into an Optical Answer Sheet. |
| | | A one-hour paper, taken immediately after the Reading component. It is basically 2 short essays for Academic, or 1 letter and 1 short essay for General. |
| | | This is taken on a separate weekday afternoon or morning, the week after the written components (which are taken on a Saturday morning). It is basically an interview of sorts with the examiner where you answer some generic questions and it is easier than the school-based oral exams! |
Take note that the Listening component and the Speaking component are the

SAME

for both the General and Academic Papers! Only the Reading and Writing are more difficult for the Academic Paper.
Before you register for IELTS, you should take note of the requirements of your offered occupation as part of the required skills assessment. Taking mine as an example, my assessing authority requires me to take the Academic paper for
Secondary School Teacher (Code 241411)
, so I wouldn't bother to take the General Paper. I believe most professional jobs in Engineering and Finance require the Academic paper, and the cut-off score is more than the minimum required for migration. So don't be too hasty in taking the easier paper or you may end up taking both (and it's not cheap)!
There are 2 IELTS test centres in Singapore- IDP or British Council. Registration for the test can be done online using the links provided. Depending on your urgency, you can have a look at the exam schedules available in both test centres before you make your choice. At the moment, IDP charges S$310 while British Council charges S$320 for the test (like I said, not cheap!) so if the $10 makes a difference then you should go for IDP. I chose British Council in the end because for the extra $10 I got a test date 3 weeks earlier (the cheaper IDP slots gets snapped up pretty quickly) and free access to some of the British Council practice papers for IELTS.
How well must I do for IELTS?
Refer to my earlier post on the points test. To claim the maximum of 20 points, you will need at least 8.0 for each component. To just 'pass' the English Language requirement for migration, you only need to get 6.0 for each component (but you cannot claim points in this case). The maximum score for each component is 9.0. Let me illustrate with a few examples here:
| | | |
| --- | --- | --- |
| | | |
| | | You can claim 10 points in the points test, since each of your scores are at least 7. |
| | | You cannot claim points but you have passed the English Language Ability criteria for migration purposes (May not be good enough for your skills assessment though… You need to check) |
| | | Considered to have 'failed', since you have one component with less than 6 points. Need to re-take IELTS! |
So basically, you've got to look at the lowest of the 4 scores after you get your result and hope it's above 6.0 to pass, and above 7.0 to claim some points.
A special note: Citizens of New Zealand, UK, USA,Canada and Republic of Ireland are deemed as
competent
for the English Language ability criteria. However, in order to prove Superior or Proficient level and claim points,
EVERYONE
(including citizens from countries listed above) will need to take the IELTS.
How can I prepare for it?
I have read of some Singaporean forumers attempting the paper without 'studying at all' and passed with at least 7.0 score. Even though the paper is quite easy, I wouldn't recommend
not
preparing at all unless you are
super tok kong in English
or prepared to pay another $300+ to try again.
If you had signed up with British Council, you will be able to access at least 2 sets of free practice papers when you log in. Alternatively , you can also access practice papers / sample questions from many websites online. There are also free tips for the different components given by IELTS 'tutors' online, though I found the practice questions much more useful.
Whether you are sitting for the General or Academic, I would recommend doing the practice papers for written components under test conditions at least once before your actual test. The written paper is taken back-to-back with no breaks in between, so be prepared to sit there for 3+ hours. The format of IELTS is also significantly different from 'O' level English paper.
For Listening, you only get to listen to the tape once - so if you daydream and miss out any part, too bad... Also note that the speakers in the listening component are native so if you are someone with some issues making out Ang Moh accent, practice is essential.

For Reading, the questions involving the true/false/no info given can be quite tricky. Everything else should be a piece of cake if you are a regular user of the English language.

For Writing, time is of essence as you need to complete 2 short essays in one hour. You also need to be generally well-read as the second essay is on a generic topic (Eg: In your opinion, is the development of nuclear power beneficial or detrimental to mankind? Explain in at least 250 words.)

Speaking is the easiest part IMO - I didn't think there was anything much to prepare. Just have a look at some types of questions they can ask beforehand and you're set. For the actual test, remember to fight the urge to speak in Singlish!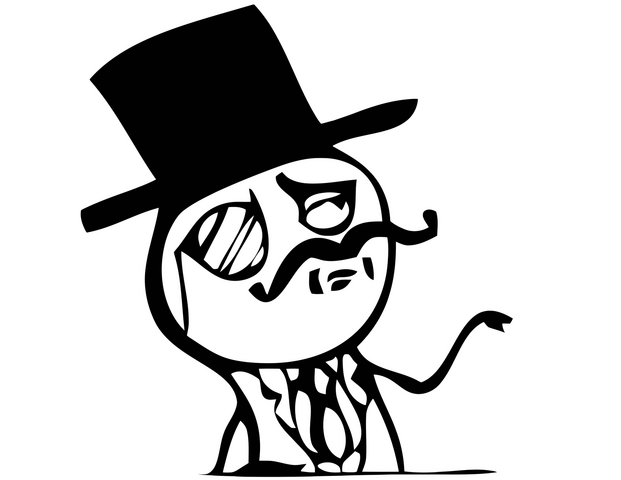 I tell you ah... If you please, allow me to elaborate further...
Lastly and most importantly, remember to have sufficient sleep the Friday night before the paper, because the Listening paper requires a lot of concentration!
~Exam Day~
You will receive prior instructions via email from the test centre on reporting time and venue, as well as what to bring and what not to bring for exam day. For me, I only brought a jacket and a water bottle to the test venue, as personal stationery was not allowed. If you want to bring a water bottle, you have to make sure that it is transparent with NO label whatsoever. The examiners are very particular about this - if you bring your own bottle and there are words on it, it will not be allowed into the exam hall.
If you had prepared sufficiently beforehand, the papers should be a breeze (although quite mentally tiring, since I haven't sat for a 3 hour paper for many donkey years).
$300 buys you the test papers and these 3 pieces of stationery. Very expensive stationery indeed!
Results Day!
British Council is quite efficient when it comes to marking - your Test Report Form (ie results slip) will be made available exactly 13 days after your written papers. They will mail it to you by default (then you will get your test slip 2-3 working days later) or you can also choose to collect it from the test centre directly.
The Test Report Form will show your individual results for each component, as well as an average overall score.
Sample of IELTS TRF, printed on the most horrendous green paper ever made.
After you get your results, it is time to have your skills assessed, and I will be talking about that in Chapter 4.
- A